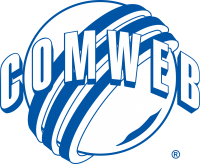 Welcome to Comweb.
For over 30 years we have been a leader in production within the entertainment industry in Canada.
Comweb: In Focus
Welcome to Comweb: In Focus, where we'll be showcasing recent partnerships, programs, and initiatives that Comweb is involved in. Please see below to read more about Comweb's participation in advancing Canada's entertainment industry and more.

Paul Bronfman Family Foundation is proud to support important initiatives and organizations in Canada
giving back to the community
The Paul Bronfman Family Foundation is proud to support important organizations including B'nai Brith Canada and the Friends of Simon Wiesenthal Center.
Learn more about B'nai Brith Canada and the Friends of Simon Wiesenthal Center.

Canadian Film Centre
Shaping the future of Canadian storytelling
Advancing Canadian creators on-screen
We are a partner of the Canadian Film Centre (CFC), a charitable cultural organization and educational institution founded in 1988 by award-winning, internationally acclaimed filmmaker Norman Jewison.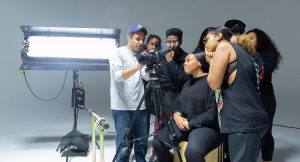 POV Film
Professional development for diverse talent
diversity and inclusion in the content production industries
We are a partner of POV, one of the few organizations in Toronto training and preparing diverse talent for meaningful careers in the content production industry.

Academy of Canadian Cinema & Television
Advocating for Canadian talent on-screen
growing Canada's screen industries
We are a partner of the Academy of Canadian Cinema & Television, the largest non-profit professional media arts organization in Canada.
Comweb Studio Holdings
Comweb was a founding partner and major shareholder in Filmport Studios, which opened in 2007 and two years later was rebranded as Pinewood Toronto Studios. Comweb remains a senior advisor in Pinewood Toronto Studios, One of Canada's leading film studio complexes. Located minutes from Downtown Toronto in the city's Portlands Studio District, Pinewood Toronto offers 12 stages — including the 46,000 sq ft. "Mega Stage, one of the World's largest purpose-built sound stages.  Pinewood Toronto Studios is the ideal choice for local film and TV producers and major American studios and streamers shooting original movies and series.
Comweb Real Estate
Comweb Real Estate owns and operates properties in Toronto, Ontario, and Burnaby, just outside of Vancouver. Our secure and private state-of-the-art facilities are positioned in desirable mixed-use developments.
Our Toronto property boasts a 340,000 sq./ft freestanding commercial facility on 17 acres of prime real estate minutes from downtown and Pearson International Airport. This centrally located property has been customized and configured with efficiency and accessibility in mind.
Our Burnaby property, at 100,000sq. ft. In size, offers a modern building on 7.5 acres of prime real estate, and with access to the Lougheed Highway and the Trans-Canada Highway. Conveniently located minutes from Vancouver's Production Way-University Skytrain Station, this newly renovated space offers accessibility, security, and ample customizable space.
Both properties are home to William F. White International Inc., Canada's most iconic film and television equipment provider, this hub for the city's film community offers an impressive array of studios, camera, lighting & grip equipment.
Comweb Aviation
Comweb Aviation specializes in private jet charter services to entertainment industry and corporate clients. This premier service is offered in association with Chartright Air Group, one of Canada's leading providers of business aviation services.
Comweb Hungary
Comweb owns 35% of one of Europe's leading equipment rental companies, Sparks Camera & Lighting Ltd. located in Budapest, Hungary. World-renowned cinematographer Vilmos Zsigmond launched Sparks Lighting Ltd. in 1992 with the goal to provide the Hungarian, Eastern and Western European film production sectors with state-of-the-art lighting, grip equipment and generators for rental.  Today, Sparks Camera and Lighting Ltd. offers top tier and impeccably serviced rental equipment, while also employing the most experienced technical crew members in Budapest. Sparks Camera & Lighting is the exclusive supplier of Panavision Cameras in Hungary. Comweb is proud to partner in such a successful company with a prominent past and a promising future.
Paul Bronfman Family Foundation
The Paul Bronfman Foundation supports the professional development and creative expression of under-developed Canadian filmmakers countrywide. The foundation funds various not for profit organizations and support programs. We firmly believe emerging filmmakers without resources or representation have important stories to tell and deserve a fair shot at success and sustained careers in the film industry.
In December 2019, Paul Bronfman announced the sale of William F. White International Inc. to Ashtead Group subsidiary, Sunbelt Rentals of Canada Inc, after 31 years of ownership. He is Chairman Emeritus within the organization. Founded in 1963, WFW is Canada's most iconic provider of motion picture, television production equipment rental and studios. The company has offices across Canada, and services film and TV productions of all sizes and genres. WFW offers an extensive inventory of state-of-the-art production equipment for rental. William F. White International Inc. is an important component of the Comweb Legacy.
Our Work
Proud to have been a part of some of Canada's premier productions.
Comweb started as a partnership between Paul Bronfman and Stephen J. Cannell in 1988. Over 30 years later, the organization is one of the most successful in Canada.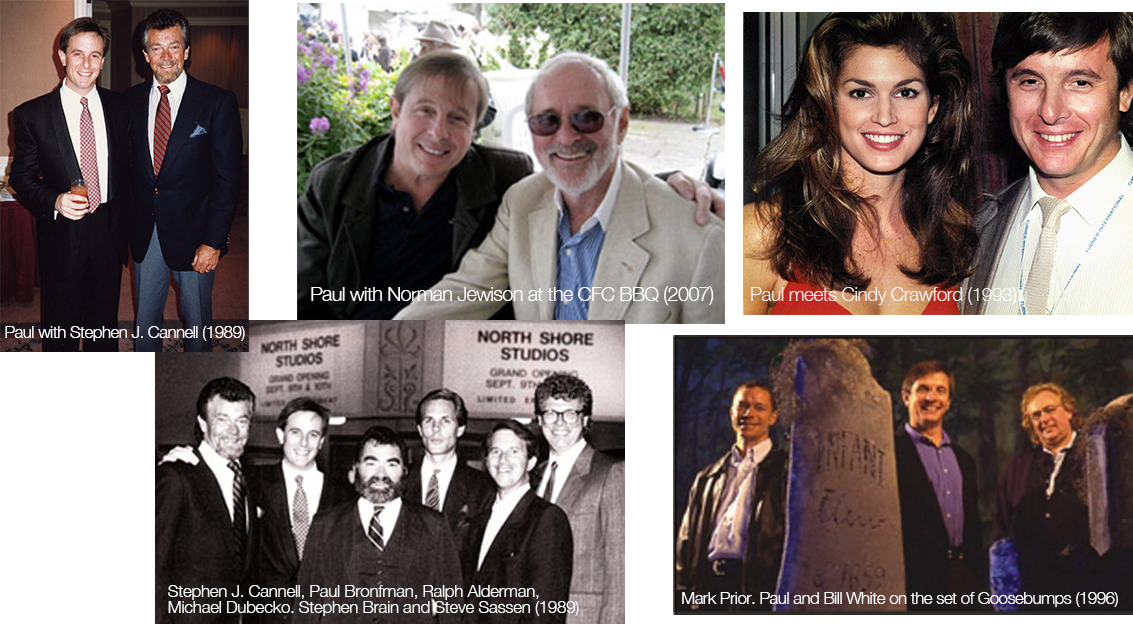 Comweb is proud to have worked with so many creative and successful leaders over the years. We are thankful and grateful for the wonderful relationships we have built in our thriving film and TV industry.