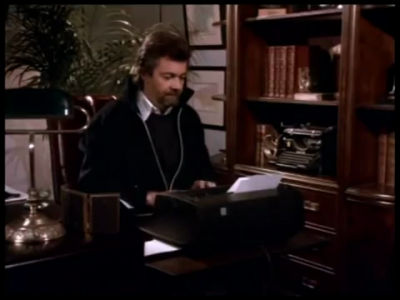 Comweb's roots date back to its first major venture in building and managing Canada's first Hollywood- style studio complex, North Shore Studios, in Vancouver, in partnership with mega Hollywood producer Stephen J. Cannell.
Cannell as an American television producer and writer founded Cannell Entertainment (previously Stephen J. Cannell Productions) in 1979. He was born in Los Angeles, California and graduated from the University of Oregon in 1964, with a Bachelor of Science in Journalism. After college, Stephen was hired by the television production branch of Universal Studios, where he wrote for It Takes a Thief, Ironside and Columbo. Soon after, he was named story editor of the popular police series Adam-12.
Cannell launched his own production banner after leaving Universal and in 1987 Stephen J. Cannell Productions expanded to Canada as the veteran Hollywood producer shot his new series, Stingray, in Calgary and then Vancouver. With increasing original production shooting in Vancouver, Cannell with Paul Bronfman formed the Cannell Comweb Partnership in 1988. They built and managed their new, state-of-the-art facility, North Shore Studios, in 1989.
Throughout his long and varied career, Cannell created or co-created almost 40 television series, including The A-Team, The Rockford Files (which earned an Emmy for Outstanding Drama Series in 1978) and 21 Jump Street.
Stephen Cannell died in 2010 at the age of 69.